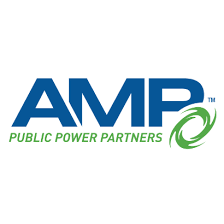 Perkasie Borough is currently inviting applications for the American Municipal Power (AMP) Lyle B. Wright 2024 Scholarship Program.  Applicants should be HS Seniors who will have met all of the basic requirements for college or technical school entrance and have a cumulative, unweighted grade-point average of 3.0 or better on a 4.0 scale, and reside in a household that receives electricity from an AMP member community (Perkasie Borough). The purpose of the Lyle B. Wright Scholarship is to establish an educational program encouraging high school students in AMP member communities to further their education, and to create an awareness of careers in the municipal electric utility field. 
AMP will award up to 5 one-time scholarships of $3,000 to selected students in member communities. 
 Applications and transcripts must be e-mailed to Megan McShane at admin@perkasieborough.org by November 28, 2023, so that Perkasie Borough Council will select a nominee at their meeting on Monday, December 4, 2023.  Students should not apply directly to AMP; they must e-mail their application & transcript to the Borough.